Knitting to Save My Sanity
Since I was so frusterated with the sweater class I worked on the
Booga Bag
to save my sanity. It is in 100% wool Noro Kureyon color #95. It's all done and just needs to be felted in the washing machine and blocked, then I can attach the iCord handle.
Booga Bag Before Felting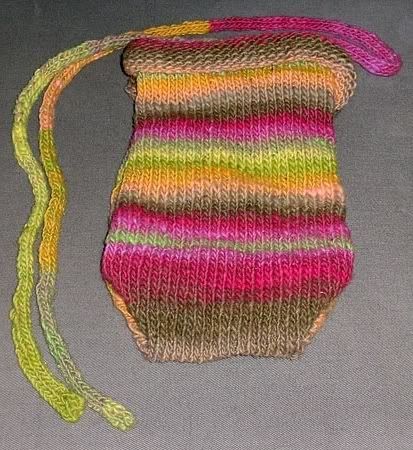 As promised here is the class sweater in progress. I still have to rip back the collar one more row and finish the collar for my homework. Also the armpits need to be kitchner stitched together. I am still avoiding this homework from being so upset about class this past week. One more class and then it will be complete.
Class Sweater in the Round - Mid Progress