End of an Era Brings New Beginnings
Our Last Picture Together with the Kitty
12 Years Together
January 21, 1995 - May 27, 2007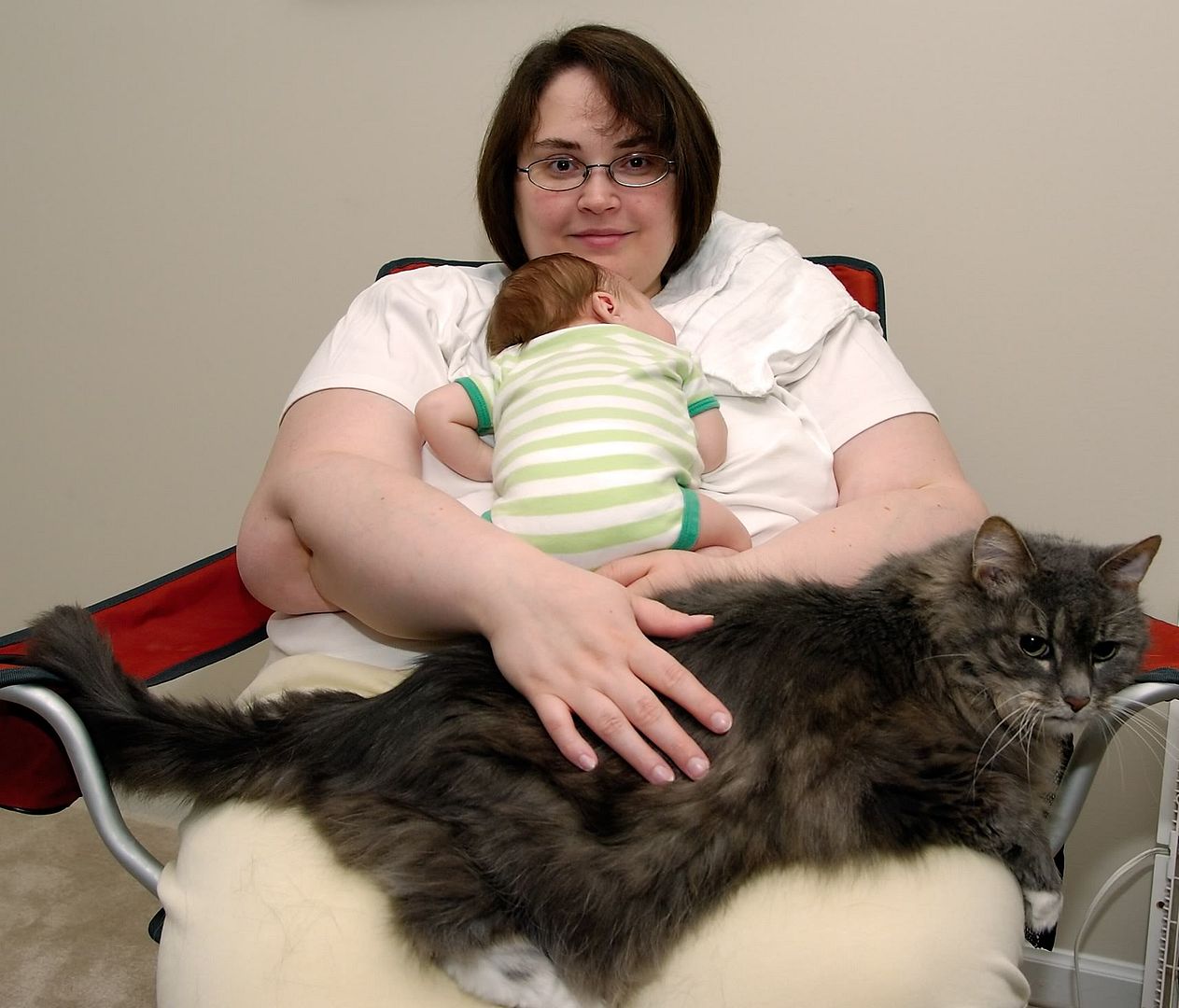 Isn't this such a great photo! This is the Kitty's last picture with us. While we are on vacation in L.A. we found out that the Kitty had a lymphoma mass that was taking up the space of her chest cavity. Although there was no way we would have been able to feel the mass to know that it was there, we still wish we could have done more for her. Luckily Logoann was able to spend time with her while we are on vacation and be with the Kitty when she passed. In the end it might have been a good thing that I wasn't there but she will always be with me.
The husband and I discussed adopting another furry baby . . . there are so many that need good homes. After we layed the Kitty to rest I was able to feel closure and start thinking about letting another furball into my life. Although no one would take the Kitty's place, we decided we have enough love to share with a new little one.
We talked about older kitties and decided upon a kitten - God help us now we have 2 babies! Here is a pic of the Kitten - we will definately be changing her name. This is the pic from the humane society web page that we found her on.
The New Kitten
8 Weeks Old