Stalker Crazy or Normal Crazy
It has been forever since I have written here. I have started writing my fiction again. Yes after 5 years I started writing my short stories again. I need to dust off my 25 chapters of my book and see if I can salvage it.
So I am supposed to be writing om my story sight now but I am procrastinating by basically writing everything else. I wrote a letter, I paid bills online, and now here I sit blogging instead of writing on my story. Yes I am hiding.
I have an addiction to the
Stephenie Meyer's Twilight Saga
, which has totally gotten me hooked on the actor, Robert Pattinson.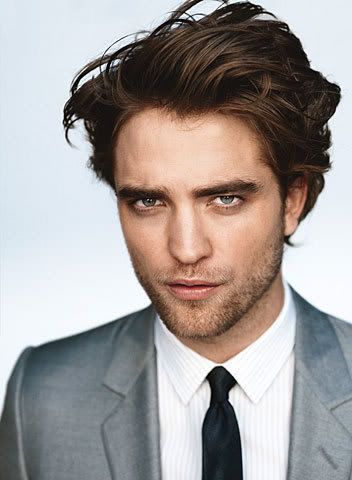 Ok yes, I am a crazy 33 year old married mother of a 2 year old son, who is crushing on a famous guy that is 11 years younger than I am. I haven't escalated myself to stalker stage yet. I just have listened to his music, both published and unpublished on You Tube, his movies. Most of which yes I did order from the UK, because they aren't available here. Ok I am strange. I have declared to my husband that Rob is on my "Laminated Freebie List". You know the list of famous people you could have an affair with and your spouse would have to be ok with it. As if the guy would even take a second look at me, ugh. I feel like I am 13 years old.
This gets worse. I actually bought the April issue of GQ because he did an interview for them. Ok I am off the deep end. So much so that my sister probably will hate Twilight now and she got me to see it the first time! Oh did I mention that I actually wrote a fan letter like a silly tween girl would!
Ugh! It makes me want to hate myself but it got me writing again, so maybe it isn't so bad.
Also I think this is my escapism from real life. I don't want to think about being unemployed, losing our health insurance, worring about paying our bills, being able to keep our house or our car, paying for Montessori School for my son this Fall, doing the house improvements we would like to do and would have done if we hadn't gotten laid off, getting signed up for food stamps or state medical care for my son. All that is just depressing, can you blame me?
I'd rather stay in "Crazy Town" for now.